I am going to share with you what I bought from the Young Living essential rewards program in March! I will share what I purchased, how much I spent, what I got for free and what I think of the products so far.
1. Citronella Essential Oil – 15ml $19.50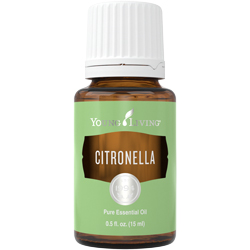 Well, with the hot Florida summer coming up quickly, this purchase seemed like a no-brainer to me. I have the kind of blood that mosquitoes seem to cling to. My husband can sit outside all day & night with no problems. I honestly haven't used this product much but I know it will be used when I'm outside more than I am currently. I'm thinking about either trying this DIY Citronella Floating Candle Bowl or my own DIY Citronella Candle. Let me know in the comments what you think!
2. Thieves Household Cleaner – 14.4 fl oz $22.00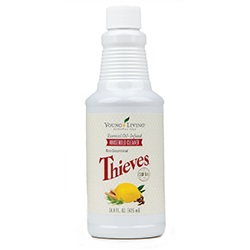 So, I was lucky enough to try this household cleaner our before purchasing. My mom gave me some to use to clean some particularly difficult messes around the house. This stuff is MAGIC and will change your life. It takes out just about anything AND it is free of harsh chemicals so you don't have to worry about kids or pets getting near it. I bought some 16 oz glass bottles on Amazon and put about 3 caps full of the cleaner and then fill the rest of the bottle with water. I use it for practically any cleaning need. For the price point, this product is worth it! Also it smells like a chai latte, so what's not to love?
3. Cedarwood Essential Oil – 15ml $11.25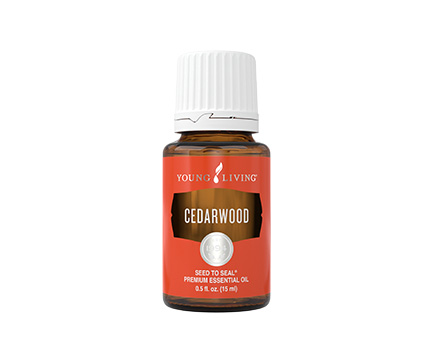 Okay, so I know that I said that the Thieves household cleaner changed my life, but I cannot forget about Cedarwood essential oil. I have used this EVERY DAY since it arrived in my mailbox last month. Cedarwood oil is an excellent sedative that helps promote healthy, restorative, and uninterrupted sleep. Every night I put a few 5-6 drops of Cedarwood with 3-4 drops of Copaiba. Copaiba helps elevate the modd and lift depression and will amplify the effects of any other essential oil. Whether you have issues getting to sleep or staying asleep, this diffusing blend will help.
4. NingXia Nitro – (14 tubes) $38.75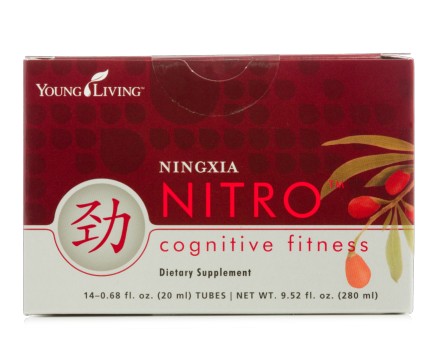 There are so many benefits for using the NingXia products that I'm going to have to share all of that in another post. But I will tell you how I feel after having what I like to call "Adult CapriSuns." These little tubes pack a big punch of energy and I take one of these bad boys any time I'm having a particularly sluggish day or before a workout. When I do take one before a workout, my workouts are better than ever. I push myself more, I have more energy to work harder and better.  They initially seem a little bit pricey but when you break it down, each tube is about $2.76. That's cheaper than an espresso drink at a coffee shop!
5. Peppermint Vitality Essential Oil – 5ml $10.00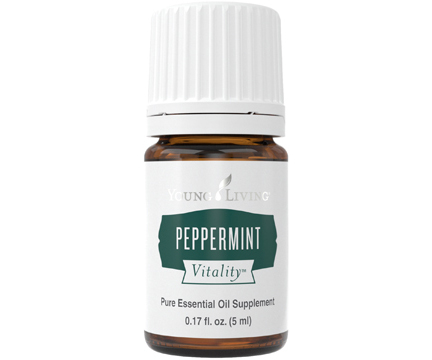 Peppermint Vitality oil is one of the oils that is included in the kit. This is another oil that I use pretty much every day. It is so versatile! I put a drop in my coffee, some on my forehead for a headache… The possibilities are endless. This was an oil I added on to my order because I wanted to make the 100 PV threshold. I know I'll use it eventually when I run out of my other bottle.
FREEBIE! Lime Vitality Essential Oil – 5ml  (Valued at $5.75 Wholesale)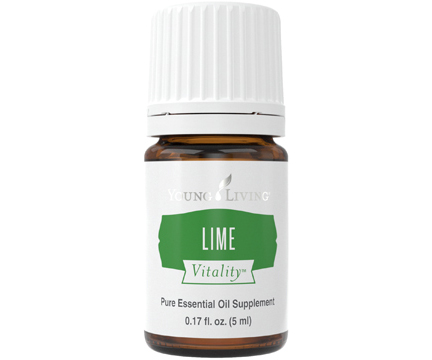 This month I went with the 100PV threshold. I know that a lot of people will purchase to the highest threshold (300PV = usually $300) but I'm more conscious about my purchases. Sometimes it is worth it to spend the extra money on the top level and other times I just want to reach the 100PV so I can get at least one free item. This month I got the Lime Vitality essential oil. I have enjoyed having lime around. I use it when cooking, or I add a drop to my NingXia Red for a tangy flavor. I'm not gonna lie… I've considered adding it to something margarita-like (not sure if that's something YL would approve of…haha).
So there you have it! At the end of it all, I paid $113.00 (Shipping: $5.99; Tax: $0.42). I chose to have my total rounded up to the nearest dollar to donate to the D. Gary Young Foundation. I'd say the biggest downfall with purchasing through Young Living is that the time from processing the order to delivery can feel like forever– mostly because I'm just really excited about the products I have purchased.
Have you used Young Living products before? Let me know what you thought in the comments below!
Want to learn more about Young Living products? Fill out my contact sheet or reach out to me through my social media platforms!